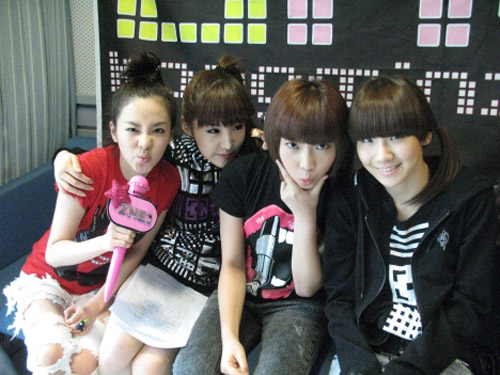 2NE1 had caused an uproar among netizens recently when they revealed that YG had a verbal agreement with them, in that they were not allowed to have boyfriends for 5 years.
On the 13th October episode of Strong Heart, the 2NE1 members revealed to everyone about this special dating agreement and they even made a plea to reduce it to 3 years instead. This was especially so for Sandara Park and Park Bom who would be 31 by the time the five years was up, as Lee Seung Gi and Kang Ho Dong pointed out.
Yang Hyun Suk, CEO of YG Entertainment expressed on the 15th, "I made this verbal agreement with them before their debut, because I wanted them to focus 100% on their music career. But their concentration levels towards their music and dance choreography have really surprised me all this while. So because of that, I will shorten the dating rule for the older members of 2NE1 (Dara, Bom) to three years instead."
credit: TessLoveMusic1
Looks like their request on national television was heard and granted.
Source: allkpop