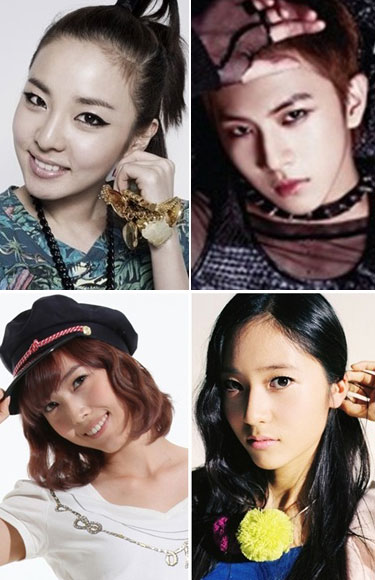 Probably the easiest way to become an idol star is to have family member who already is one.
Case in point. Sandara Park of 2NE1's younger brother, Park Sang-hyun has hooked up as member, "Chun-doong" of the hyped up boy group, "MBLAQ" produced by Rain.
The little sister of Jessica from hit girl group, Girls Generation (SNSD) has just debuted in the new girl group, f(x) as Krystal.
And Kim Hyung-joon's (SS501) brother, Kim Ki-bum belongs to the boy group, U-KISS.
So what's tip #2 on how to be an idol star? Just audition.SM and JYP are both looking for fresh blood.
Source: allkpop