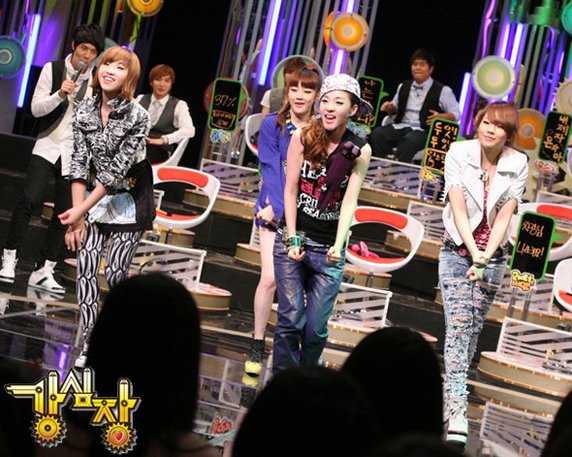 On a recent recording of SBS Kang Shim Jang, popular idol group 2NE1 had their first participation in a variety show since their debut.
On this recent recording, CL sang "Dear Friend" with singer Insooni. With Insooni's polished singing and CL's rapping, they made for an awesome and emotional performance. Minzy meanwhile proved that she was a great dancer with her own "Kang Shim Jang performance."
With her performance, MC Kang Ho Dong praised her, saying, "I know why everyone keeps mentioning 2NE1, 2NE1, 2NE1!" Then MC Lee Seung Gi took even a further step as he tried dancing to 2NE1's debut song "Fire."
This sure is a must-see for all the BlackJacks!
Stay tuned on the 13th, as each 2NE1 members will reveal interesting things such as why they can't have a boyfriend - to why 16 year old Minzy got called, "Erotic Minzy."
Source: allkpop