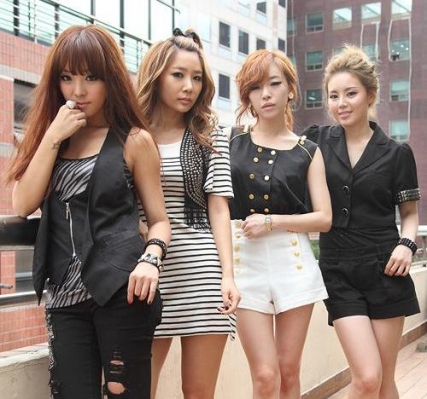 Female group Brown Eyed Girls coming back with their 3rd album speaks highly of their juniors 2NE1.
In a recent interview, they said, "2NE1 are a group of capable girls and they appeal to us. When we look at ourselves when we were still newcomers, we must have appeared more nervous than enjoying ourselves, but 2NE1 looks like they are enjoying themselves even though they may be nervous inside, and that side of them is good."
Member Narsha also said, "Even though these friends are young, they are able to pull off their song with their own charms and capabilities. They also have their individuality and their own talents. Looking at them makes me look forward to their next performance."
Brown Eyed Girls debuted in 2006 with their debut album 'Your Story', and they recently came back with their 3rd album, "Since we have been singers for 4 years, we are no longer newcomers. With our promotions this time, we felt like we have become senior singers."
And about being the senior singers amongst the flood of girlgroups recently, they added, "We are back to show our place as a long-running girlgroup with this 3rd album promotions."
Meanwhile, the group had their comeback stage on SBS Inkigayo on 26th July and their song went up to the #1 spot on music charts just 4 days into released.
Source: Kbites