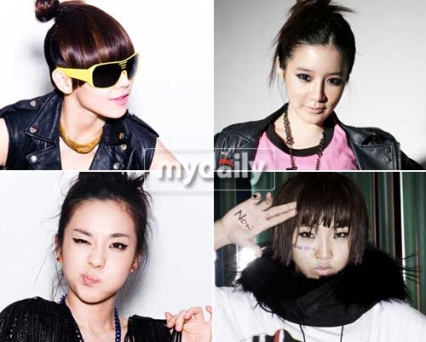 2NE1 will appear on only SBS Inkigayo to appear this week for the 3rd time again.
The group will perform their debut song 'Fire' on 7th June on SBS Inkigayo, this is their 3rd consecutive appear only on the show after their debut stage on 17th May.
YG has earlier revealed that even though the girls are newcomers, they will not focus on the number of times they appear on music broadcast programmes but the quality of their performances. And they had set for the girls to appear on music programmes once a week.
But there have been doubts amongst netizens that YG did not choose not to let the girls appear on music shows on KBS and MBC etc but rather YG could not etc.
A YG representative said, "The only way we thought we can let the girls improve on their performance quality is to allow them on music shows only once a week. Plus Inkigayo has shown much interests in 2NE1's performance and gave us the support we needed for filming and stuff, hence we decided with them. And about the girls not being able to go on KBS and MBC, well with time everyone will know."
Source: KBites
------------------------------------------------------------------------------------
IM NOT REALLY SURE WHY YG IS DOING THIS... THE MORE MUSIC PROGRAMS, THE BETTER I THINK. But yea guys dont forget on SBS Inkigayo again on sunday, June 7th.
_________________
[center]
www.twitter.com/Sheng07
[/center]