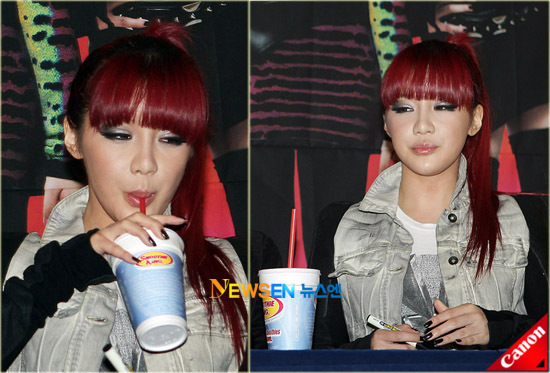 2NE1's cute yet quirky member Park Bom revealed her love for juice.
On September 18th, girl idol group 2NE1 recently held their first fan signing event after their comeback at Seoul Yeong Deung Po's Time Square. During this event, singer Park Bom was photographed showing a special affection for her smoothie juice as she deliciously drinks it with a look of satisfaction.
Meanwhile, 2NE1 is currently receiving a lot of love with their new songs "Can't Nobody" and "Clap Your Hands" as they're placing top spots in various online music charts. Be sure to check out photos of the other 2NE1 girls too during the signing event below!
Source: allkpop