Sandara Park's "absolutely young" skin is recently a hot topic of conversation among netizens.
On the September 14th airing of "2NE1 TV Season 2", Sandara Park went shopping at Dongdaemun with fellow 2NE1 member, Park Bom. Although Sandara Park was wearing a black hoodie with no make-up, her clean and flawless skin attracted a lot of attention.
Netizens who watched the broadcast were rather surprised at Sandara Park's "absolutely young" skin: "It's absolutely young. Totally baby skin", "It's getting tiring to say she's pretty after saying it so many times", and "She's an '84 and 27-years old, but she has better skin than me, a 17 year old".
Don't you wish you had young skin like Dara?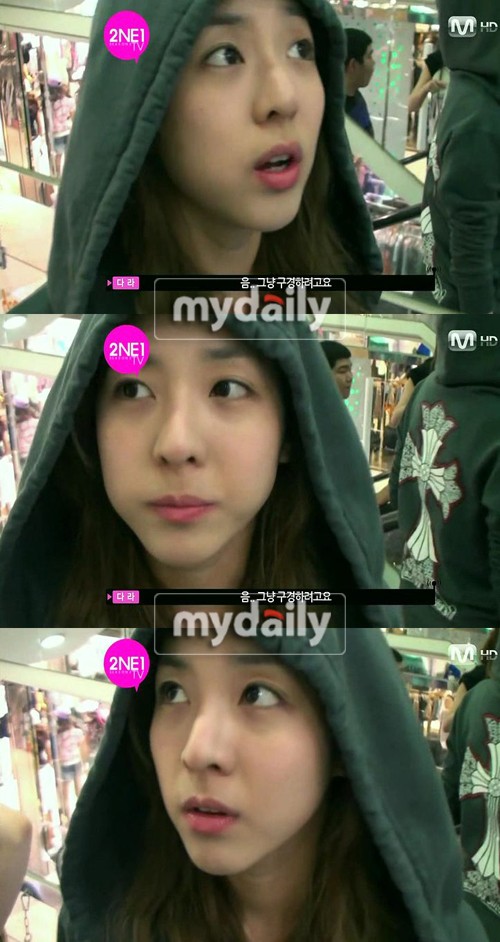 Source: allkpop