We haven't had one of these battles in a while – 2NE1's fierce leader CL and fashionista Seo In Young were caught rocking the same patterned top by the youthful & flirty French label Manoush.
Launched by Frédérique Trou-Roy a few years back, Manoush has made a name for itself with its vintage yet fresh style, ranging from charmingly boho designs to irresistibly pretty prints.
CL sported the patterned top for a recent photoshoot for Allure magazine with her fellow groupmates. According to the website, the top was matched with a pair of leather pants from Theory and sheer black leggings from the stylist's collection.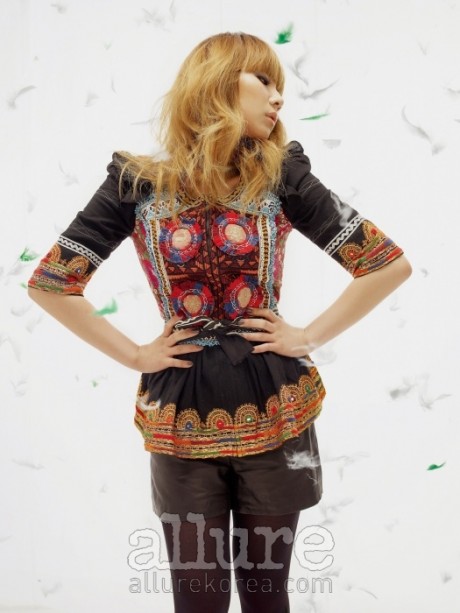 On the other hand, Seo In Young wore the top on an episode of SBS variety show HaHa Mong set to air on August 29th. So far, we've only got a screenshot of her upper half so it's difficult to tell how she matched her outfit, but I guess we will know in a few days!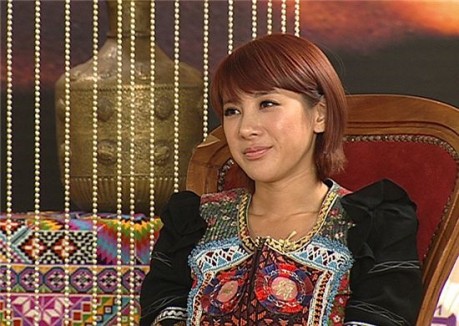 So who do you think wore it better? Personally, I'd always loved how CL looks with sophisticated patterns (Alexander McQueen anyone?) so I'd go with her, but then again, she had the advantage of a photoshoot for more polished photos whereas Seo just sat in a chair. What do you think?
To vote on who wore it better please click the link -
http://www.allkpop.com/2010/08/who-wore-it-better-2ne1s-cl-or-seo-in-young
Source: allkpop