Sandara Park and Taecyeon are the top kpop idols movie producers are interested in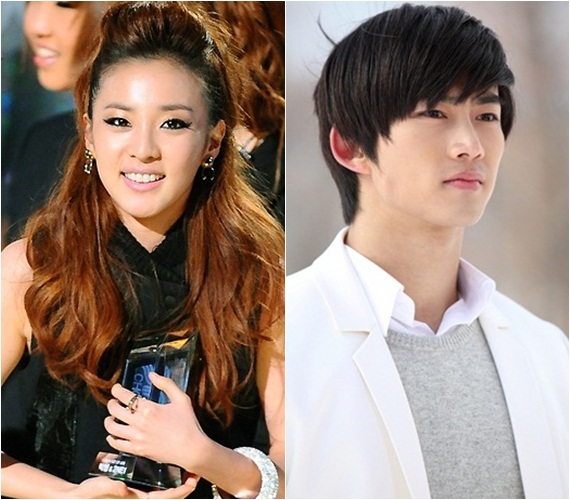 Kpop Idols have been taking the big screens! Last Year, Gain of Brown Eyed Girl's was casted in the movie "My Love Beside Me" next was Big Bang's TOP for KBS drama "Iris" who is also casted in the movie "Into the gunfire".
Idol's having good acting skills are considered a high prospect for becoming top acting stars as well. The top 2 that are attracting the most in the movie industry are Sandara Park of 2ne1 and Taecyeon of 2pm.
Sandara Park has been gaining a lot of interest in the acting industry since her debut also because of her experiences being an actress. She has been cast in the MBC drama Series last year "Return of Iljimae" where her appearance in the show surprised many with her acting skills. She has been receiving a lot of calls to be casted in movies such as "Step Up".
The reasons she was one of the most preferred among Kpop Idols would be because of her bright, neat yet attractive charisma on stage. She has such innocence and freshness in her and also has singing and dancing skills. Her past acting career also served as an advantage for her. She is one of the most likely to succeed as an actress among kpop idols.
Among the male idols, Taecyeon of 2pm emerged to be the top prospect of movie producers. There are already many movies planned to cast him and according to officials when it comes to male actors, Taecyeon comes into their minds.
Taecyeon is currently in the KBS 2TB "Cinderella Sister" and his acting is giving good impressions of movie officials. In this drama, he was able to capture the attention of audience with his acting, despite being new to acting he did not lose confidence. Also, one of the things that attracted officials is because of his beastly yet cute appearance.
A lot of officials in the movie industry are considering to cast Taecyeon because compared to top actors, casting costs lower and he is able to deliver the perfect acting required.
TAKE OUT WITH FULL CREDITS
soure: Daum
Credits: Blueprincess824 @ dailykpopnews
Source: dkpopnews.blogspot